WILLIAMSBURG Arcadia Crimson by Caskata Artisanal Home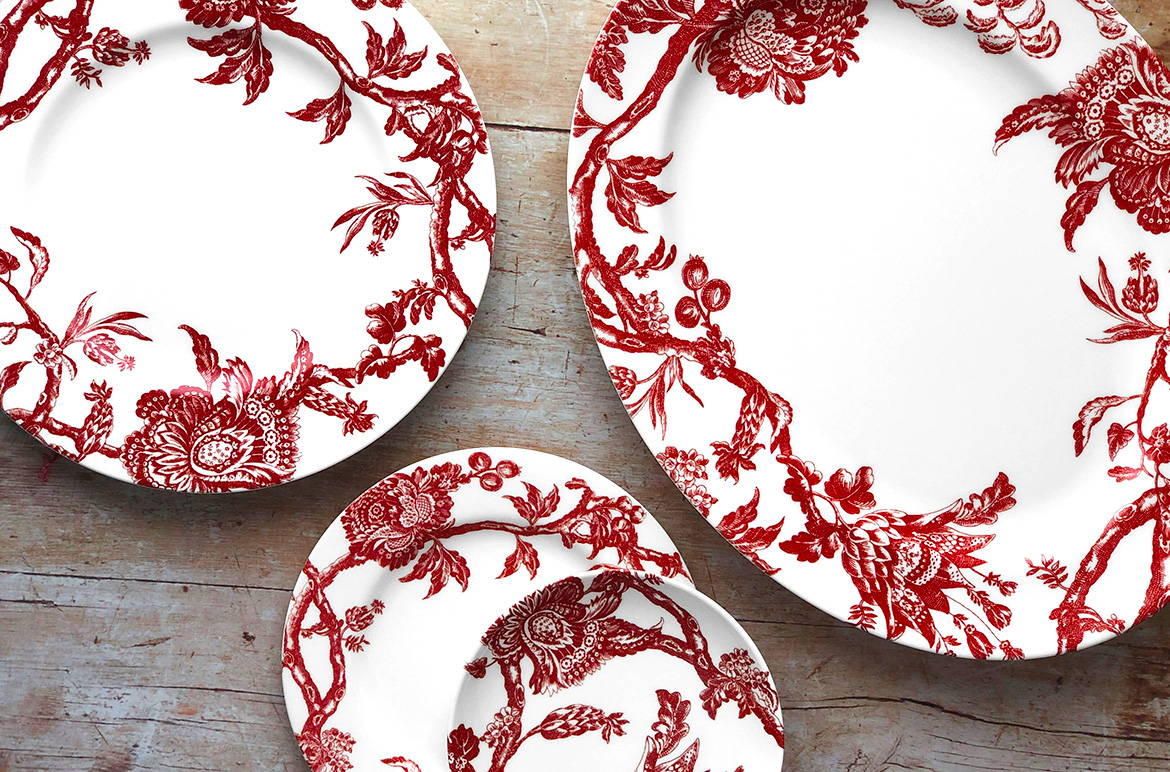 History comes home for the holidays.
Gather around the table with Arcadia Crimson. New for 2019, this special edition dinnerware by Caskata Artisanal Home is made to last a lifetime, and takes inspiration from the museum archives of Colonial Williamsburg. Shop this stunning collection online and at our stores in Merchant Square, WILLIAMSBURG at Home and Craft House.